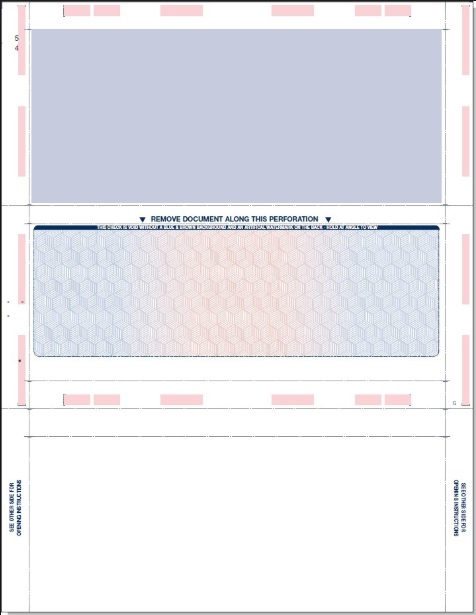 You may not be familiar with what pressure seal forms are but, the chances are that you have come into contact with them before.  Most often pressure sealed forms are used to print and mail tax documents, checks, grade reports, invoices or financial statements.   They have been the go-to option for high-volume mailers because they can reduce cost and streamline an otherwise time-consuming process.
How it works? Pressure seal stock comes with a special glue in the margins so that when passed through a pressure sealing machine it is folded and sealed all at once.  The pressure seal piece is a self-contained mailer that doesn't require any envelope or piece insertion so it saves time and labor and reduces the amount of material needed. To make this all work the glue must have some important characteristics that enable it to be passed through normal lasers printers without adhering to other sheets or having the glue activate through heat.  This glue will only activate through extreme pressure.
Benefits of using pressure seal?
Reduces costs incurred by tradition envelope mailing (time, labor and materials)
Secure tamper evident design
Allows for high-speed sealing
Environmentally friendly
Increased response rates
Adaptable to many applications
Here at Tab Service we offer many pressure seal solutions for our tax form and direct mail clients that are customizable to fit each project's needs.  For more information on our pressure seal offerings contact us at 312-527-4306 or email [email protected].